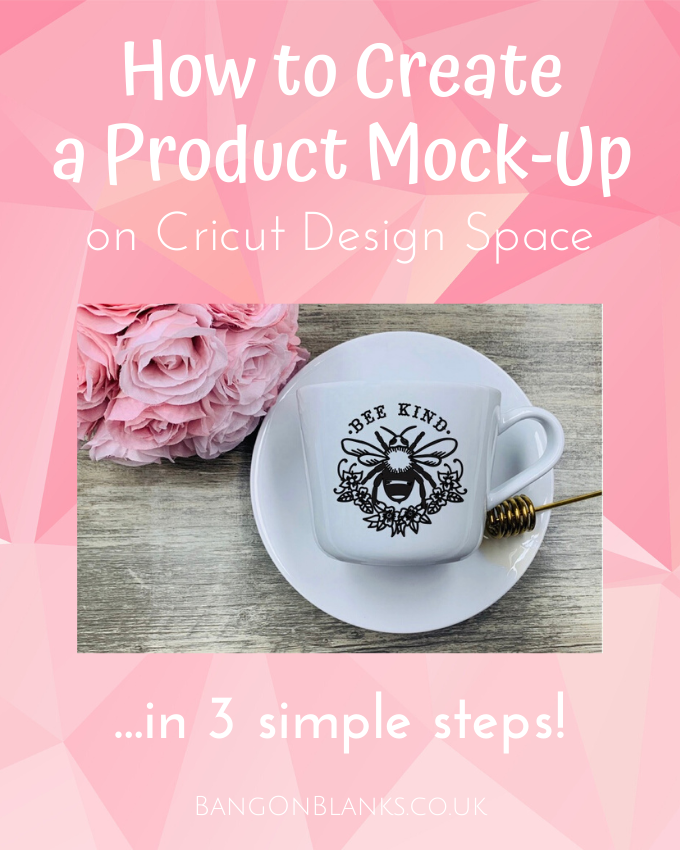 Do you ever find yourself looking at other crafters Etsy shops or Instagram feeds and wonder how they manage to get perfectly curated images of so many of their products? How have the got the time to make up 20 different t-shirt or mug designs (not to mention the money on 'spent' stock and space to stash it all) and get the photos looking so good for each product?
Well, I'll let you in on a secret…they are quite likely using product mock-ups!
What is a mock-up?
A Mock-up is a photo of a blank product, usually in a flat lay set up, that you use to superimpose your design on top of.
They are a great tool for all kinds of crafters but if you run a personalisation business they are invaluable! Mock-ups mean you can get a product from the idea stage to advertising in literal minutes.
There is such a huge array of product mock-ups available on sites such as DesignBundles, (including a ton of FREE ones!)
This is a list of some of the designers that I think offer some of the best and most versatile ones:
Here's a quick step-by step tutorial to show you how to use product mock-up's in Design Space
Step 1. Download your mock-up image from Design Bundles (I'm using this free mug mock-up), if it's a zip file make sure to open the folder to separate the files. Go on to Design Space and Upload the image. Select the 'Complex' Image type and then save it as a 'Print then cut' image.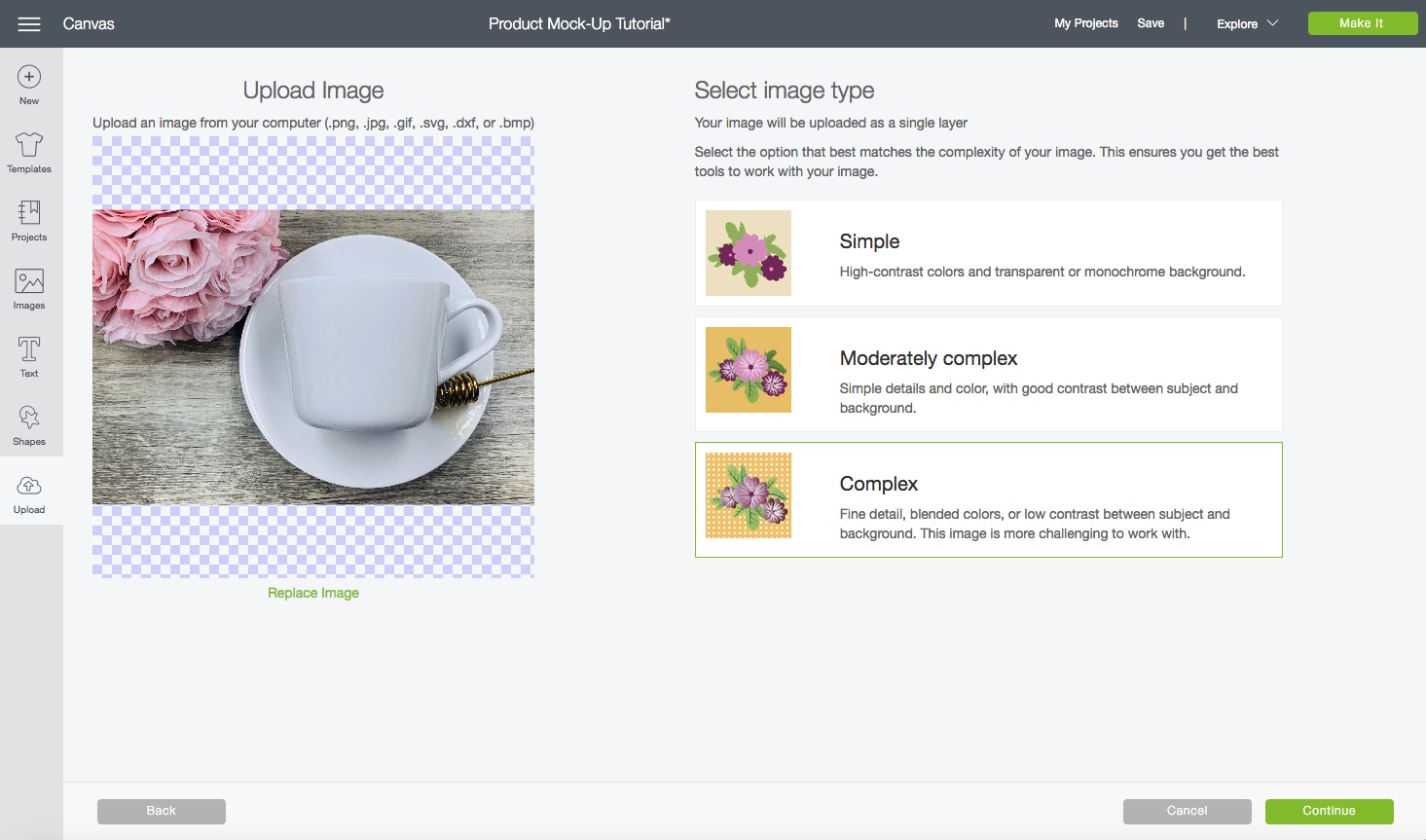 Step 2. Add the image to your Canvas and resize to fit your working space (they sometimes upload as quite large images)
Step 3. Add the design you are planning to use to the canvas, resize it to fit and add it as an overlay to the mock-up image (if it gets stuck behind the mock-up image use the arrange option and 'Send To Front' to make it a foreground layer)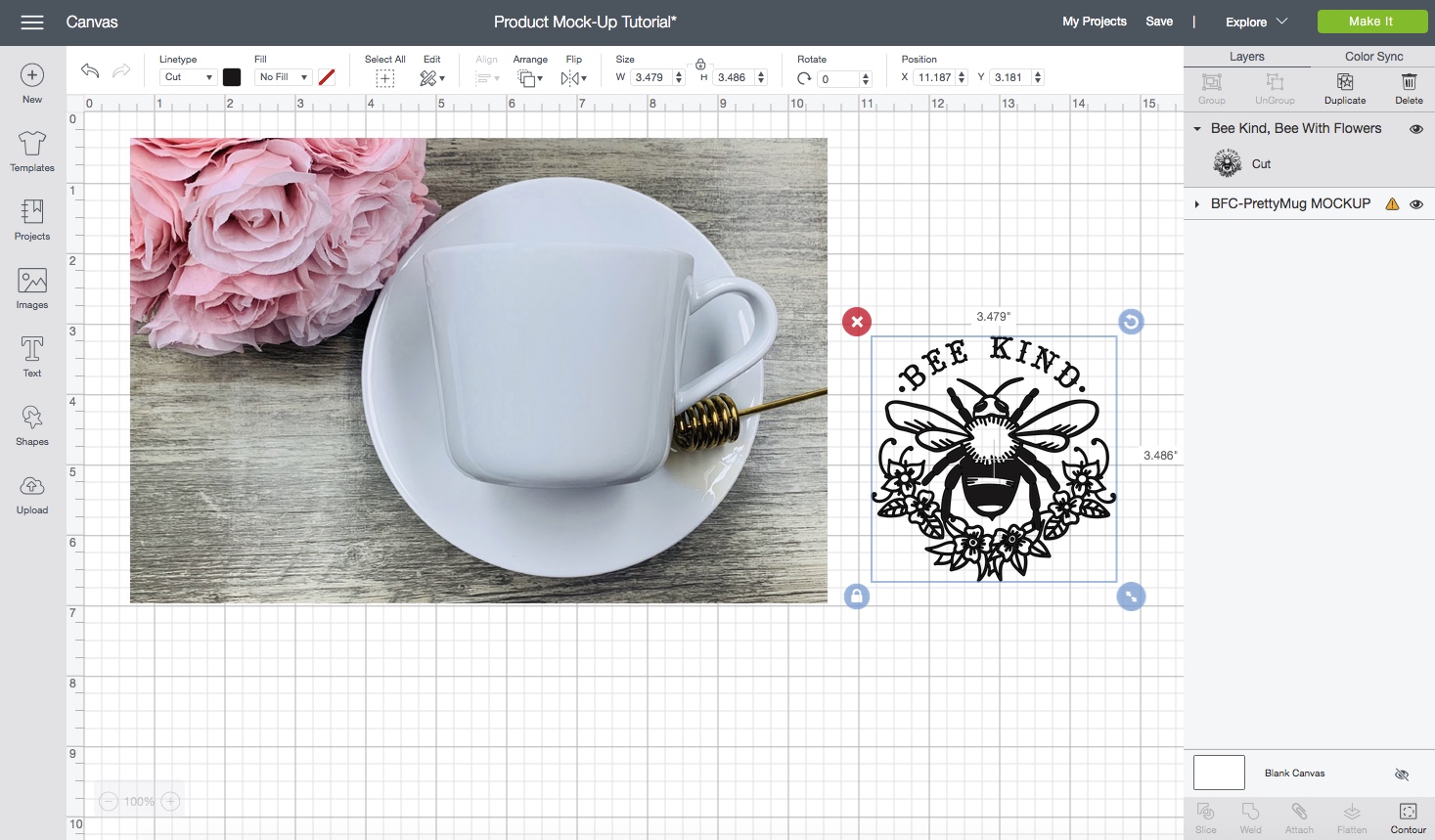 Once everything is lined up as you want it, use the screenshot function on your device or computer to take a snapshot of the finished design.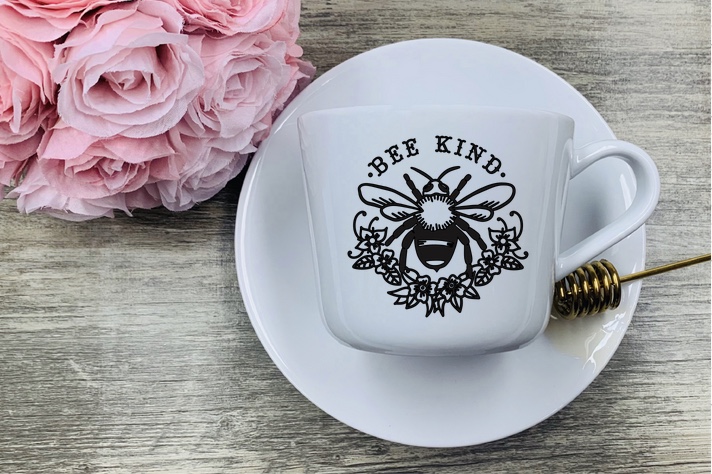 And there is is, your finished product mock-up! Easy as could bee 😉